Good Morning Everyone,
I hope your week started well and you're enjoying your Tuesday wherever you are. Today, in continuing with our "Celebration of Marriage Week", I would like to share the story of Mike and Wanda! I came across their website and their love and passion for God, the institution of marriage and helping others was so contagious, I had to share with you all. They have been married for about eleven years and have an absolutely amazing and inspiring marriage; their marriage in itself is a ministry and a testimony of God's goodness. I hope you will be inspired by their love for God and each other! God bless you! Today, we'll be looking at how they met, how they are today and how they deal with conflict!
The Story of How I Met My Husband




An Answer To Prayer…
Do you enjoy reading romantic love stories, true love stories? How about stories that attest to the faithfullness of God?
Well if you do, this is one story I know you're going to appreciate.
This is the story of how I met my husband Michael. It's nothing short of a miracle. I still get goose bumps thinking about it.
Get comfortable and read along as we share our private miracle.
Let it be a reminder to you that God really does hear and answer prayer.
---
Romantic Love Stories
Wanda's Story
A Bitter and Broken Vessel
The year was 1999, and I was a divorcee with two young boys ages eight and eleven. We were living in Baltimore, Maryland during this time.
Because of the mental anguish suffered in my first marriage, I vowed NEVER to marry again.
After my divorce in 1996, I was extremely broken and bitter.
My self esteem was at an all time low, and at one point depression left me 90lbs frail.
But thank God for praying parents and loving family members.
Slowly God began to restore my joy and self esteem. After a few years of healing, I had a desire to remarry.
So I began praying earnestly for God to send me a marriage partner, a Godly man.
For those of you who can't read BTL (between the lines), "earnestly" means I was begging God day and night 
.
Well, one day when I was in prayer I asked God if I would be married and He gave me a scripture that confirmed that yes I would remarry.
The scripture was Isaiah 62:2-5. When you have time, please read it.
A few months later, He woke me in the middle of the night and spoke the month of November to me. At first, I had no idea what November had to do with anything.
That same night, He also gave me a vision which warned me about a young man I was involved with at that time.
You know God really is a loving Father who only wants the best for us.
Anyway, months went by, and November came and left. But there was no hint of a romantic story manifesting in my life.
Then all of a sudden I began to feel an urgent tugging in my spirit. I felt in my spirit that I needed to move but I had no clue where I was suppose to move.
At first I thought I needed to relocate from the city to the county, so I began looking at houses in the county.
But the Holy Spirit, said "no" that's not it.
After more prayer and feeling confused, I began entertaining the thought of moving to Georgia to join my parents and siblings.
By the way, I had previously told my family that I would NEVER move to Georgia.
I just could not understand for the life of me why they loved the place so much.
I was a true city girl and Georgia was just a little too country for my liking.
But oddly enough, this time when I began thinking about moving to Georgia I was filled with excitement.
I knew and felt that my steps were being ordered by God.
I knew in my spirit that there was something or someone waiting for me in Georgia.
So, after much drama with my ex-husband who did not want me to leave the state with our children.
I stepped out on faith and moved to Georgia in November of 2000. By the way, I had no job when I arrived and very little money in my pocket…
Okay, Wanda tells a a very interesting story but I think it's time I interrupt her for just a few minutes.
Since this is a story about "how I met my husband", I think it only appropriate that I, the husband, bring you up to speed with what was going on in my life at that time.
We'll get back to her story in just a moment, I promise.
Romantic Love Stories
Michael's Story
Clay In His Hands
The year was 2000, and I was a bachelor. I was working as an insurance adjuster and training for football in my spare time.
I was living in Atlanta where the men out numbered the women by staggering numbers.
Okay, this is where you come in; before I go on with my story, I need you to resist the urge to judge me for my past sins.
Are you ready? Then let's proceed.
So, like most eligible bachelors in Hotlanta, I had plenty of female friends. Although the majority of these friends were platonic, some of them were not. Hint Hint.
All of my relationships at that time were superficial and uncertain. Which quickly grew old and stale. I was tired of the dating game.
I was so tired of dating that the very thought of dating left a bad taste in my mouth.
On top of that, I felt God calling me into a deeper relationship with Him.
So, I closed my black book and completely stopped dating.
I prayed and asked God to show me my wife.
I rededicated my life to Christ and began to focus on the things of God.
And oh yeah, football too 
.
Hmmm… I think that's everything.
So as I promised, let's get back to where Wanda left off…
---
Romantic Love Stories
In Walks God
God Is Not A Man That He Should Lie
And then it happened. Two weeks after arriving in Georgia, my sister called and invited me, Wanda, to attend an after school event in which her son was a participant.
Reluctantly, I agreed to go and bring the boys.
Well, when I got there, the youth Pastor from my sister's church was there showing his support for my nephew.
He and I began talking and somewhere in the course of our conversation he asked me a question that nearly took my breath away.
When he asked me this question I knew something supernatural was occuring. After all, this was the month of November.
You do remember the significance of November don't you? Right, the Holy Spirit spoke that month to me after awakening me one night.
Anyway, this was his question. "Are you looking for a husband?"
I promise I was just as shocked as you are right now!
You could have knocked me over with a feather.
I wanted to say "Are you serious?" but I didn't, I kept my composure.
He went on to tell me that he wanted me to meet his younger brother, Michael.
So the two of us met in church the following Sunday. I believe it was November 18th.
Long story short; we were married seven months later!
And that's it. That's the story of how I met my husband.
I enjoy reading true love stories…especially Christian love stories, don't you?
Our God really is AWESOME!!!
About Us. We are Ministers Mike and Wanda. We live in the Peach state, Georgia. Michael is a Georgia native, a true Southerner. But I was born in the Crab state, Maryland, a Northerner at heart. As far as Christian marriages go, we consider ouselves to be an average married couple deeply in love with God and with each other.
Shhh…be wery wery quiet…I am sneaking up on my honey as he enjoys the peace and quiet. Uh oh…I've been caught. I think he's going to feed me to the ducks! Somebody H-E-L-P!
Eleven years down the line
We are the creators of Christian Marriage Today, and the founders of Nehemiah Family Ministries. We have had a passion for marriages for as long as we've been married; eleven years to be precise.
Our passion to help married couples stems from each of our own personal experiences with divorce. My first marriage ended painfully in divorce more than fifteen years ago and left me emotionally scarred for many years. The agony my children and I went through was an experience I pray no other married couple has to endure.
Michael's experience with divorce came when he was in college. His parents announced they would be divorcing after more than twenty years of marriage. This devasting news broke his heart and gave him a deep desire to help other Christian marriages.
Before we were married, the Holy Spirit impressed upon our hearts that our marriage would be a ministry to other married couples. But it took us years to fully understand what that truly meant.
Hmmm…Now what else can we tell you about ourselves?My favorite desserts are chocolate chip cookies and cheesecake.
Michael's favorite desserts are cheesecake and peach cobbler.
One of our favorite movies is "Fireproof".
If you haven't seen it, we highly recommend you go rent it; It'll change your marriage!
We are both licensed ministers of the gospel. Minister Mike holds a Bachelor of Science degree in Business and Religion from Liberty University and is currently working on his MBA. Minister Wanda holds a Master of Arts degree in Human Services: Marriage and Family.
We are the parents of two wonderful young men, Brandon and Isaiah.
 How they handle conflict
What was our biggest source of marriage trouble?
Not understanding, or appreciating our differences. In retrospect, this was the beginning of our Christian marriage problems and marriage mistakes.
Not only did we have very little tolerance for one another; our blended family problems added fuel to the fire.
Only God would be able to give our troubled marriage the miracle it really needed.
Sure, we knew the Word of God said to be long suffering. We had absolutely no problem with that scripture.
But in our flesh, we felt we had suffered long enough!
Our problem started when we began to realize how DIFFERENT we were. Of course we didn't get this deep revelation until after the wedding dance and honeymoon 
.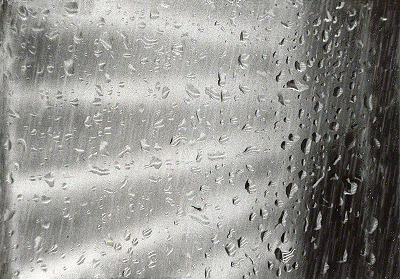 Do Opposites Attract?
Yes But They Can Cause Torrential Rain
You say potato; I say patoto.
You say tomato; I say tamoto.
Who cares? Well if you're a potato whose married to a tamoto, you care.
You care every day of your life, because you're reminded every second of every day; like raindrops falling on your head.
Opposites really do attract but your differences can cause major problems in marriage if you don't see them through the eyes of God.
In mathematics a (+) combined with a (-) can equal a positive. But in marriage two opposites combined can equal marriage trouble.
Initially we thought different meant wrong. If my style of handling things was different from Michael's way of doing things he concluded that my way was wrong.
When Michael had a different idea or opinion than I did, I concluded he was wrong.
I guess we thought since there's only one way to Heaven, there was only one way of thinking.
We were so immature.
But then something happened that neither of us will ever forget.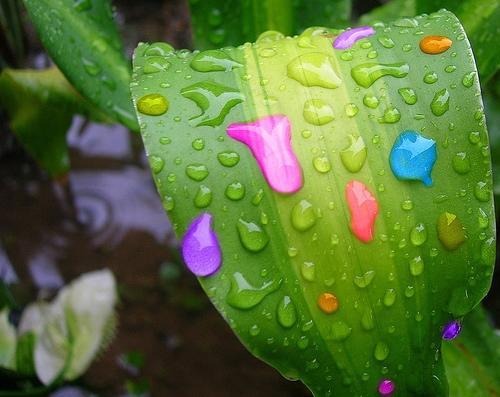 The Rainbow After The Storm
I See Your True Colors Shining Through
One night during a period of fasting and praying Michael and I were lying in bed talking about our marriage trouble.
Sometime around 3am, the Holy Spirit showed up and showed us the purpose of our differences.
I remember it so clearly because it felt like a light switch had been turned on, illuminating the entire room.
For the first time we were able to clearly see how we complimented each other. Where I am weak, Michael is strong and vice versa.
I know it sounds corney but it was like seeing a rainbow after a storm.
God showed us the purpose and the beauty in what we thought were character flaws.
Do we still have marriage trouble? No, ours is no longer a troubled marriage.
Do we still make marriage mistakes? Yes, as long as we live in these fleshly bodies we will always make mistakes.
But God's grace is sufficient and in our weakness His strength is made perfect.
(2Corinthians 12:9)
So, where are we now?
We place our trust in God daily and in His vision for our marriage.
We no longer see marriage problems; we see opportunities for growth and transformation.
I hope their story has truly reached out to someone and inspired you to see the beauty, glory and strength of marriage! Remember to specially appreciate your spouse this week, show them how much you care and love them! Surprise them everyday of this week and stay tuned all week for more topics- Mike and Wanda have answered several FAQs about marriage, courtship and dating. They also have an extensive article about sex and marriage which I will be sharing with you later! Remember, marriage is beautiful and honourable and you can have the marriage of your dreams! God bless you all.